ATV flail mower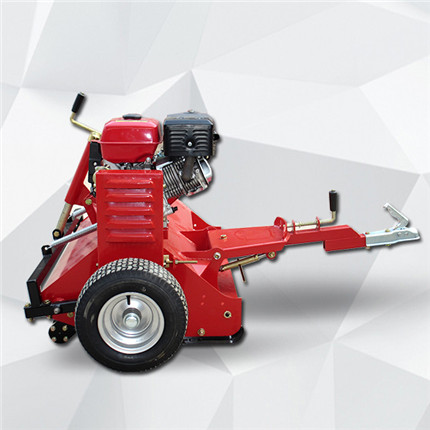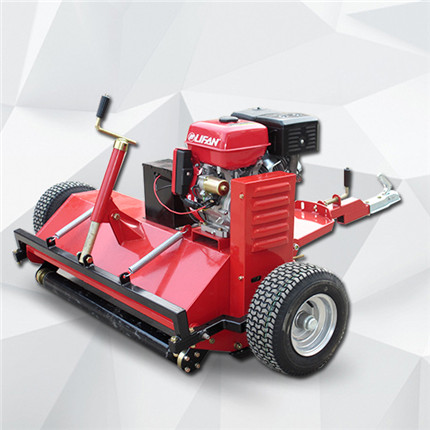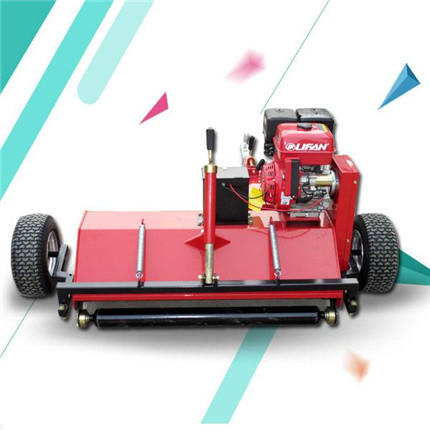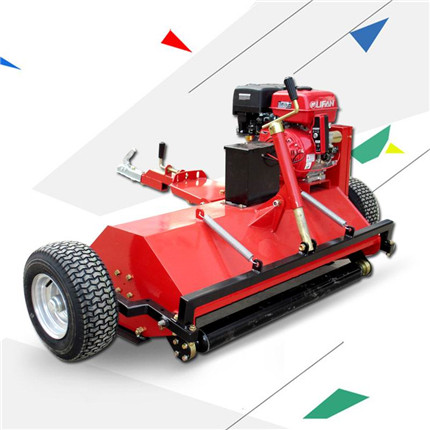 ATV Flail Mower
Lincjohn atv flail mower is a self-powered lawn mower, suitable for towing behind anyting-4WD / Quad Bike / ATV / UTV etc. It is a perfect towable powered flail mower for paddock and field maintenance.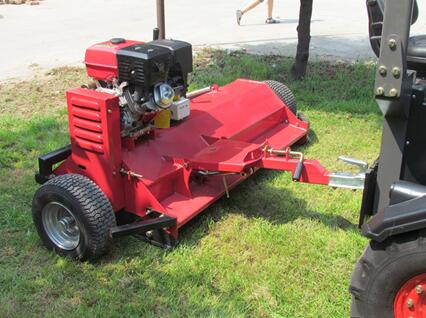 Detailed features:
1)Adjustable tow hitch height and angle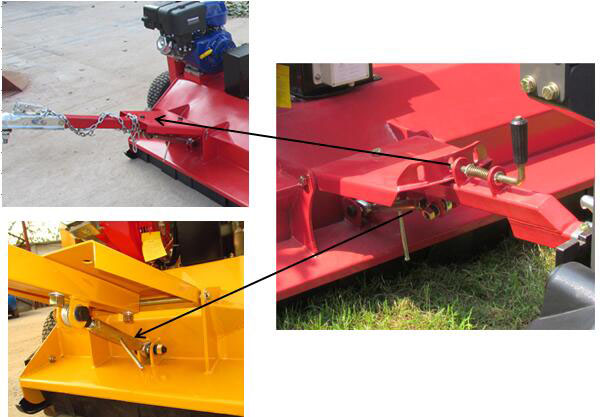 2)1.2m/1.5m cutting width/ ATV-FLM120 & ATV-FLM150 2 Models
3)15hp 4 stroke, petrol motor easy start ---Optional: Electric start / Remote start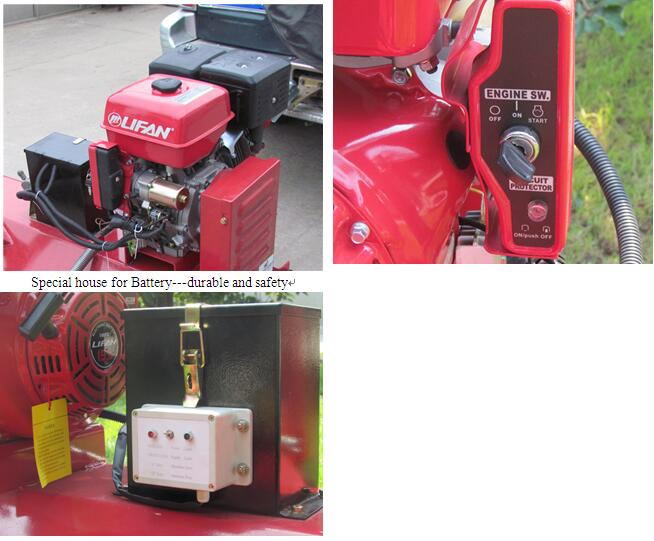 4)Cutting height adjustable 25-70mm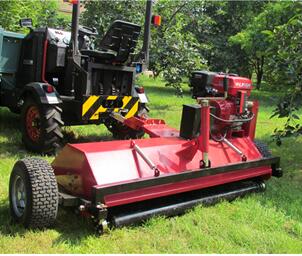 The Rear mower adjust rod will easily adjust its cutting height
ATV Flail Mower more options:
1)grass cutter blades: hammer or Y-shape blades
A)Y-shape blades

B) Hammer baleds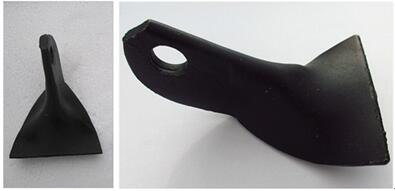 2)mower engine: gasoline lawn mower or diesel lawn mower is optional.
The atv towable mower wheels are could be adjusted,both side wheel and rear wheel are workable.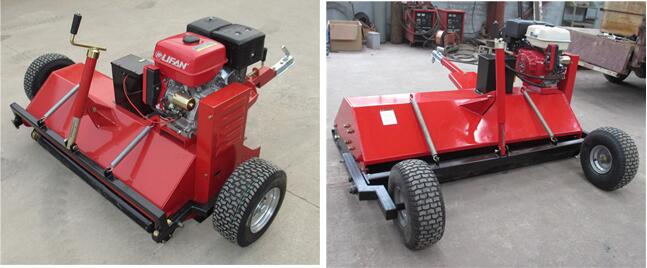 ATV Flail mower technical parameters: