ATV timber trailer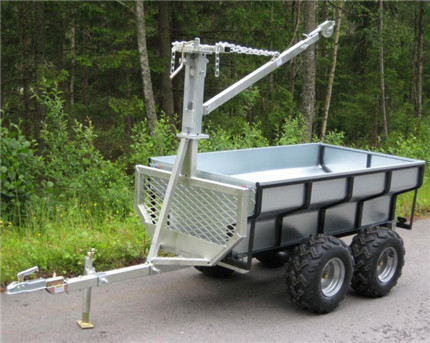 Lincjohn ATV Timber trailer is a versatile Trailer for four wheeler owner to maintenance their woodlots and farm. Be Tow behind ATV, UTV,Quad or Tractor it will transport Garden waste, building dirt, rocks, firewood, logs etc. Give a working chance to your 4-wheelers from Lincjohn Tipping Trailer.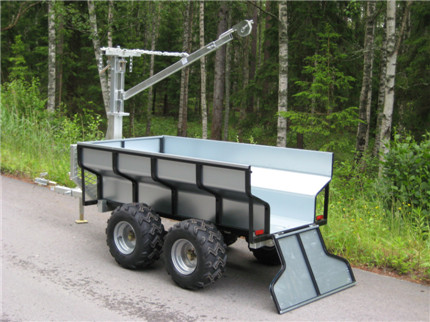 design requirement:
1, rated load capacity, can be designed according to the needs of the tonnage;
2, bearing area, according to the need to design the bearing width and length of the plate trailer;
3, tire model, tire air or solid tire, solid tyre wear and tire, tire air faster walking speed;
4, other configurations, such as: double traction, with rails, etc.